Hi all! I've recently been on a brief 3D hiatus since I've started work in December, but I've been learning / practicing Zbrush in my spare time the past few months and wanted to share my progress!
Most of my past projects are modeled exclusively in Maya, with my latest character Gwyn having very basic details added in Zbrush (all I really knew how to do was use the Standard and Move brush to add / subtract / smooth), but I've wanted to learn how to use Zbrush properly for a while now and decided it was time to do it. After watching many tutorials, I decided to jump right into making a character bust (because I'm impatient). 
I learned so much from sculpting my first Zbrush character bust of Casca from Berserk. It was a long journey getting her to this point and I learned many awesome tips and tricks (and things to avoid doing) along the way. She's not complete and I'd like to return to this project, improve the sculpt, and then texture it if possible. But, overall, I was happy with what I learned and was able to accomplish : ) Thanks to my Zbrush buddies out there for all of the advice you've given me!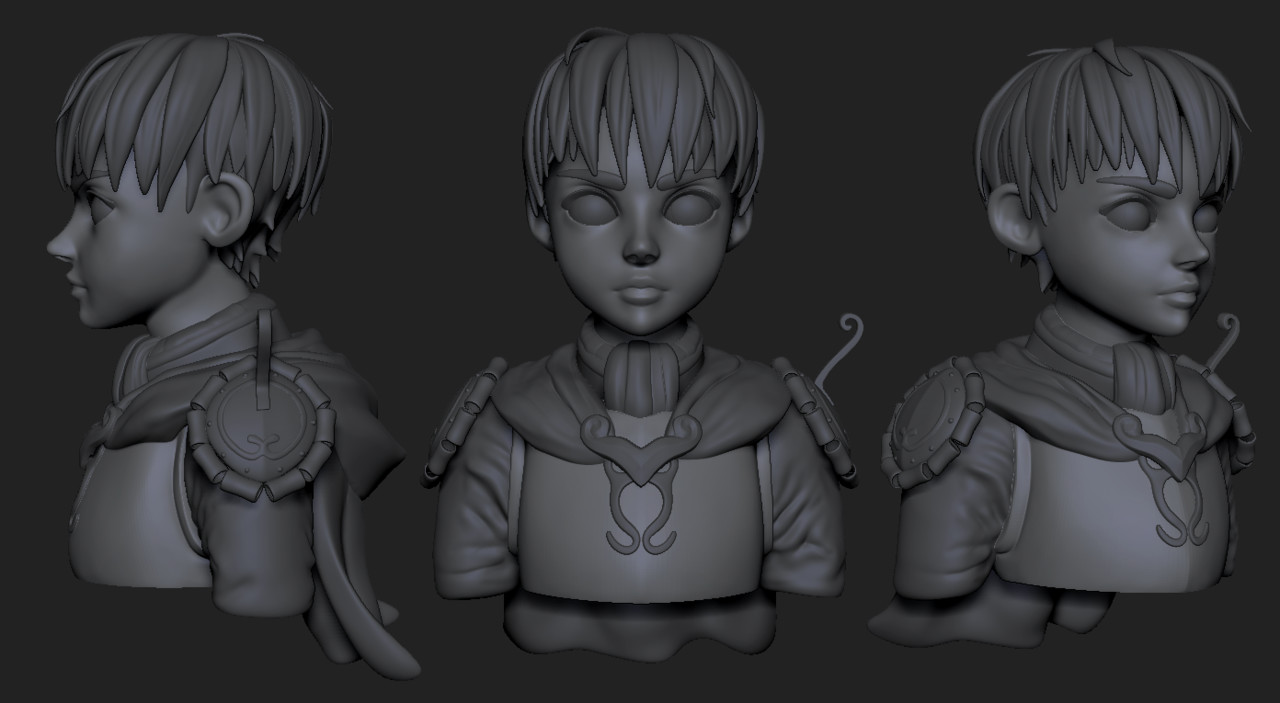 Another character bust WIP of Rohan from Jojo's Bizarre Adventure. I started this one when I was starting to lose motivation with my Casca sculpt. Same with Casca, I'd like to complete this bust and add textures if possible.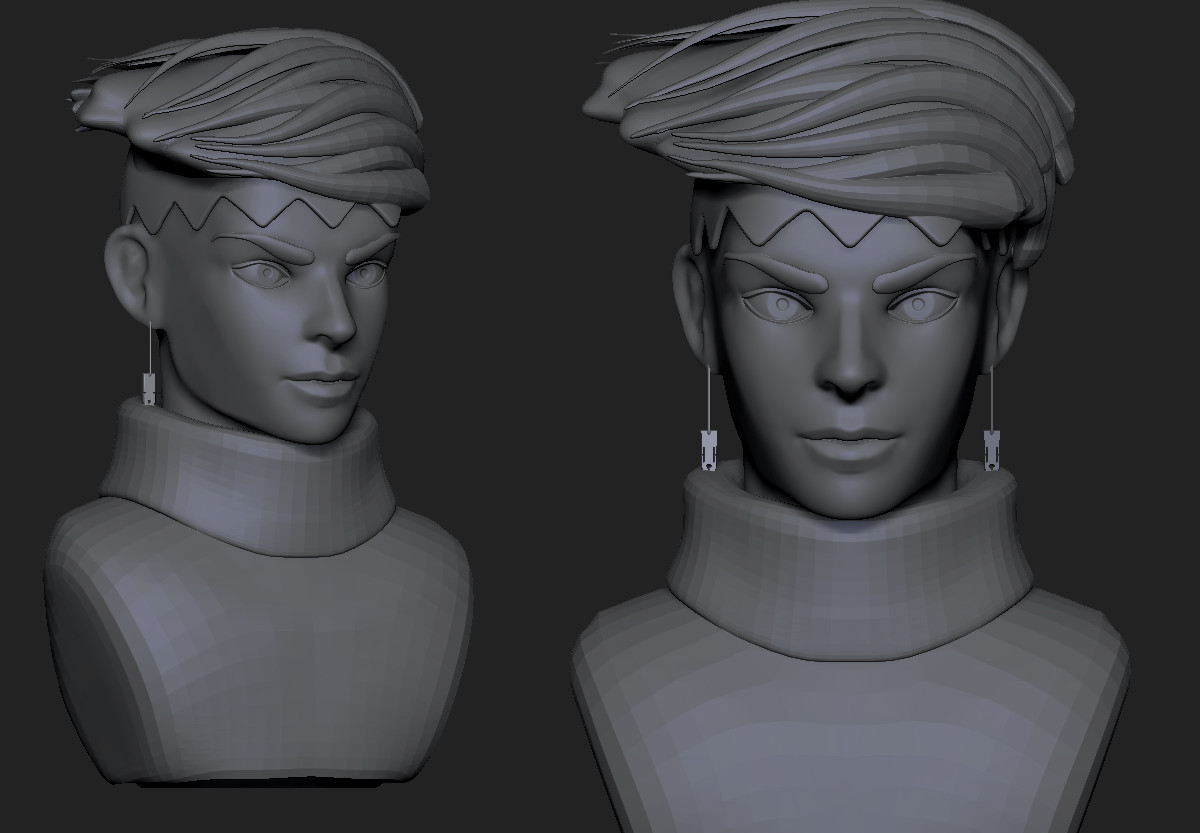 That's all for now! I'm excited to get back to these projects once I get some more free time in my schedule. Also, I am always open to suggestions / critique on how to improve my work : )